A magical fine
dining experience
The Ali Barbours Restaurant at Diani Beach in Kenya is located in the middle of a natural cave with the main dinning room featuring an open ceiling.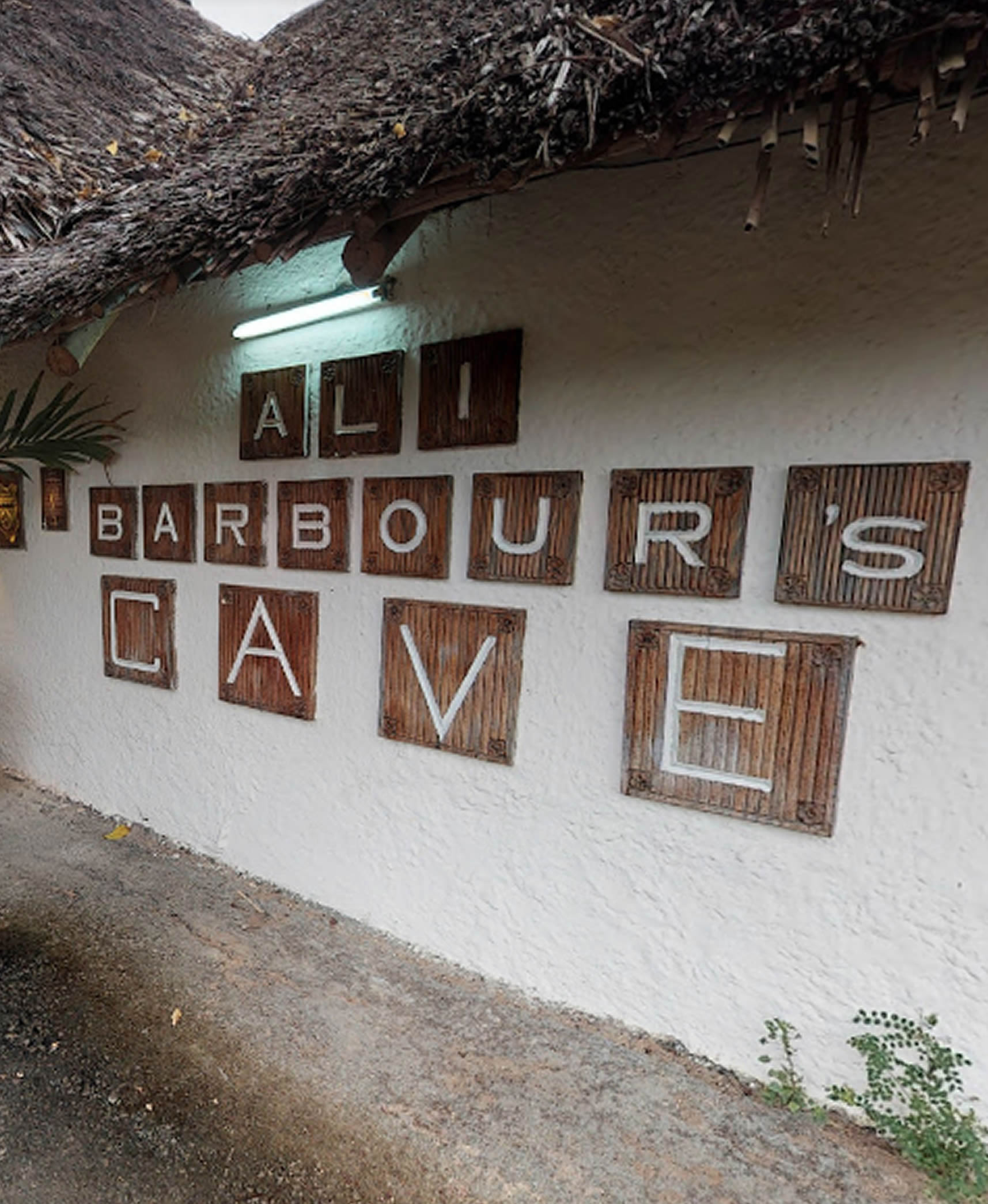 Welcome
Located in a cave thought to be between 120,000 and 180,000 years old, Ali Barbour's takes dining al fresco to a whole other dimension. In the evenings, the restaurant glows in the muted light of candles, and diners' eyes are naturally drawn to the twinkling stars above.
This unique cave turned restaurant features a series of interlinking chambers, original cave holes that bring in the natural skylight, and threaded palm leaves that soar over the cocktail bar and reception area. Specializing in international cuisines, specifically seafood, this historic property is perfect for an intimate and elegant gathering of any sort!
Unique experience on dining inside a cave. Highly recommend to come and have dinner. Plus, the food it great. We had the fish of thebday, Madagascar meat and appetizers prawn in whisky and chicken leave pate.
This place is exactly what dreams are made of. The waiter was absolutely amazing while the food exceeded our expectations. Loved it and would recommend it for anyone who loves good food with good scenery inside the cave.
Beautiful ambience as you descend into the cave and then look up to see the sky above you. The food is amazing and the service is impeccable. This is an experience so be ready to spend some time and money.